Plan Your Travel NowDestinations | Temples| Wildlife| Adventure| Shopping| Ayurveda| Backwaters| Rural India| India Information| Package Tours
"India is the only millionaire......the One land that all men desire to see, and having seen once, by even a glimpse, would not give that glimpse for all the shows of all the rest of the globe combined."
Famous Tour PackagesPalace on wheels Tour (8 D)
Deccan Odyssey Tour (8 D)
Kerala Beach Tour (17 D)
Goa Tropical Beach Tour (08 D)
Rajasthan Wildlife Tour (12 D)
Indian Tiger Trails (16 D)
Laddakh Trekking Tour (10 D)
Rajasthan Camel Safari (17 D)
Buddhist Circuit Tour (11 D)
Cultural Rajasthan Tour (11 D)
Golden Triangle by Train (06 D)
India Temples Tour (13 D)
Cultural India with Nepal (18 D)
Spiritual India (21 D)
South India by Train
Goa with Taj and Khajuraho
Top 10 Holiday Ideas In India
» Villages of India- Explore the Real India
» Tribes in India- Unfurl the Tribal Culture
» Cuisine in India- Taste the Varied Delicacies
» Shopping in India- Traditional Items Best Buys
» Fairs & festivals - Colours of Cultural Fiestas
» Trains- A Heritage Tour Amidst Luxury & Beauty
» Ashrams- Reconnect with Yourself
» Monasteries - Set out on a Buddhist Journey
» Forts & Palaces- Witness to the Historical past
» Dances of India- Visually Delightful
» Weddings- The Grand Indian Ceremony
Top Attractions of India
Don't miss a visit to these best tourist places in India
» Taj Mahal in Agra
» Varansi Ghats
» Palace on Wheels
» Pushkar Fair
» Backwaters
» Himalayas
» Khajuraho
» Goa Beach
» Lake Palace » Ajanta Ellora caves
Famous Monuments of India
India's monumental legacy that narrate tales from past.
» Agra Fort
» Amber Fort
» Mysore Palace
» Elephanta Caves
» Sanchi Stupa more...
Famous Temples of India
Holy Sites that are revered by Indians and guests from around the world
» Khajuraho
» Meenakshi
» Golden Temple
» Somnath Temple
» Tirupati Balaji Temple more...
Famous Wildlife of India
Explore the exotic Indian wildlife in these wildlife parks and sanctuaries.
» Corbett
» Periyar Wildlife
» Ranthambore
» Sariska Wildlife
» Gir National Park more...
Famous Beaches of India
Amongst the best tourist places in India, beaches offer loads of fun activites for you.
» Anjuna Beach
» Baga Beach
» Marari Beach
» Andaman Islands
» Lakshadeep Island more...
Adventure Activities in IndiaIndulge in thrilling adventure sports on land, in air and under water.
» Trek king
» Camel Safari
» Skiing
» River Rafting
» Mountaineering more...
Contact Our Tour Planner
[for right Tour Request, Price Quotation, Itinerary Suggestions, Bookings]
Arrival:
Duration:
Select> 3 Weeks2 - 3 Weeks8 - 14 Days4 - 7 Days1 - 3 Days
People:
AdultGroup654321 Kid12345
Budget: (?)
SelectEconomyStandardLuxury
Tour Style:
SelectFamily VacationHoneymoonCasual VacationBusiness Traveller
Requirements & Travel Plan: (?)
Your Contact Information
Name:
E-mail:
Country
Phone: (?)
Here describe your tour requirements, area of interest, places to visit, things to do, any special requests and everything you would like to tell us for planning your tour etc.
Healing Therapies India
» Accupuncture
» Herbal Therapy
India Information
» People & Personalities
» Neighbouring Countries
» Travel Info » Religion
Fun & Entertainment
» Theme parks
» Shopping Malls » Markets
» Nightlife » Adventure
» Beaches » Food
»Village Resorts
Home | Profile | Feedback | Tour Booking | Car/Coach Rentals | Hotel Booking | Contact Us |
Ronak Agrawal
International Travel Consultant
AsiaGuide Tours & Travels
B-19, Upper Ground Floor, Stadium Complex, Jalgaon 425001 MS India
Tel: 91 257-2239636 Mobile :- 91- 9960222656
E : asiaguidetours@gmail.com
W : www.asiaguidetours.in
http://asiaguidetours.co.in/
B : http://asiaguide-tours-travels.blogspot.com/
We request you to provide maximum information related to your travel plan in the "Requirements" field This will help us to process your information quickly and accurately.
http://aerosoftseo.com/maketourindia/
http://mandu-thecelebrationoflove.blogspot.com/
http://bandhavgarh-nationalpark.blogspot.com/
http://aerosoft-career.blogspot.com/
http://shweta-agrawal-indore.blogspot.com/
http://airaviator.com/freeguide/
http://visitshirdi.co.in/Book/
http://the-multi-tasking-banana.blogspot.com/
http://newzealand-aviation-news.blogspot.com/
http:http://canadian-aviation-news.blogspot.com/
http://USA-aviation-news.blogspot.com/
http://UK-aviation-news.blogspot.com/
Mr Ronak Agrawal, AsiaGuide Tours & Travels, B-19, Upper
Ground Floor, Stadium Complex, Jalgaon 425001 MS India, Tel: 91 257-2239636 M :-
91- 9960222656 E : asiaguidetours@gmail.com W : www.asiaguidetours.co.in
http://asiaguidetours.co.in
B: http://asiaguidetoursandtravels.blogspot.com
Shripad India Tours & Travels, B-110, Dindayal Complex,Near Ved
Nagar, Nanakheda, Ujjain, India T : 456010, 9406841345, 07344041397,
E shripadtravels@yahoo.co.in, www.shripadtravels.com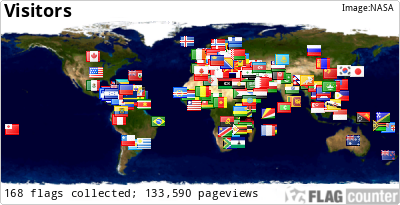 blogs
Poonam Jacob [ B Com, Dip In Aviation & Travels ]
International Aviation Consultant / Co Ordinator
AeroSoft Corp
www.AsiaticAir.in
www.asiaguidetours.in
www.aerosoft.in
www.aerosoft.co.in
www.aerosoftorg.in
www.aerosoftorg.co.in
www.aerosoftcorp.in
www.aerosoftcorp.co.in
www.aerosoftseo.com
M 09179405507
http://aerosoftseo.com/maketourindia/
On Line Assistence :
Gtalk : Poonam.aerosoft@gmail.com
Y! Messenger : Poonam.aerosoft@yahoo.com
Rediff Bol : Poonam.aerosoft@rediffmail.com
MSN : Poonam.aerosoft@hotmail.com
http://poonamasiaticair.blogspot.com/
http://visit-gods-own-country.blogspot.com/
http://365daysholiday.blogspot.com/